How To Use Instagram Reels For Your Business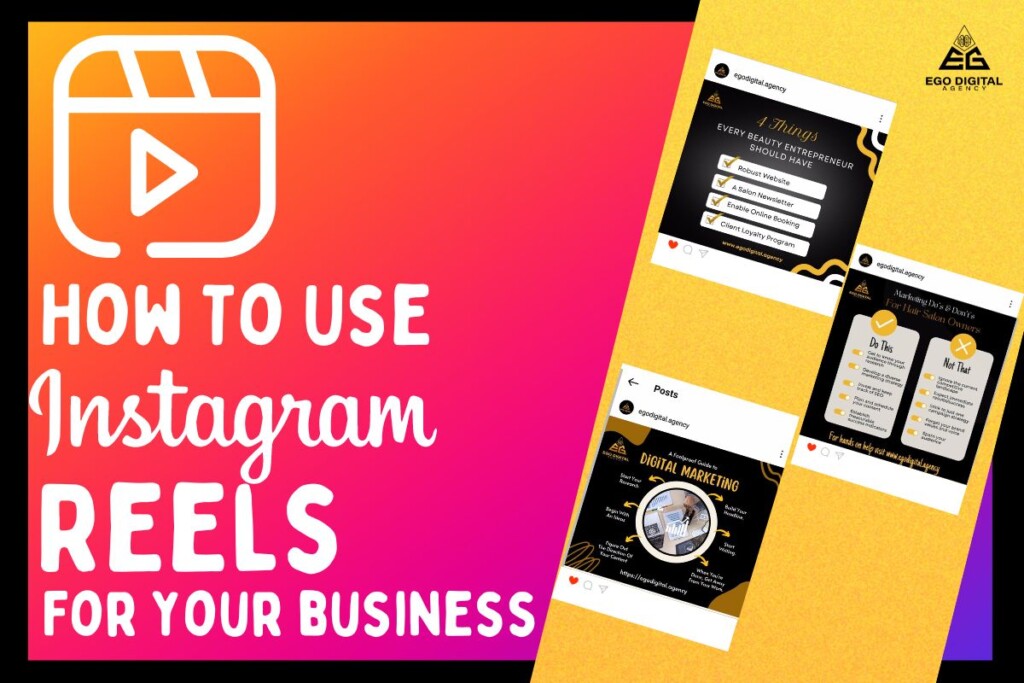 As a business, it's important to stay in front of your customers where they are, not where we want them to be. And with one billion monthly active users, you can bet that a good portion of your customers are on Instagram.
Combine that with the fact that video content fosters more engagement, connection, and trust, and you can see why Instagram Reels has become a marketing tool for businesses.
Why Instagram Reels?
Social media has played a role in turning the buying "funnel" into more of a "web" of different places your customers use to find products and services. Instagram is one of the fastest growing out of all these social platforms with one billion monthly active users and 500 million daily users. That's a lot of potential customers!
In addition to the fact that it's video content, Hootsuite found that on days when they published Instagram Reels, they saw spikes in overall engagement.
What are Instagram Reels?
Reels is an Instagram feature, available in both iOS and Android, where you shoot, edit, and share 15- or 30-second videos. Unlike Stories but very much like TikTok, Reels offers sophisticated editing and video processing tools. You can overlay music, speed things up or slow them down, add special effects, and more.
If you post a Reel to a public account, any other Instagram user will be able to create their own Reel using that audio track.
Reels appear in the Reels tab of your profile as well as the Explore tab, but you can also share Reels in your feed, Story, or directly with another user.
Your Reels will also appear in searches for the song or hashtag you used.
Tips for creating Instagram Reels for business
1. Use
Music & Closed Captions
Each time you use music, your Reel gets exposed to that specific song's tag. It's similar to hashtags with the potential of more reach. And since there are plenty of users that don't keep their sound on—yes, even while they are scrolling through Reels—it's good to put on those captions so they can engage with the sound off.
Tagging other accounts is highly encouraged in the Instagram realm. You get more reach by putting your content on someone else's account as well as the potential for them to share your content with their following. You can utilize this tip with regular Instagram posts as well.
Have some of your most loyal customers do a 15 to 30 second video on why they love doing business with you. Reviews are always going to perform well on social media, especially video content like Instagram Reels.
Did you start your own business? What were the best marketing strategies you used to grow your business? The options are endless. A lot of content creators will have the options written out and they will point to them as it goes across the screen, but if that isn't your style, you can always literally check off on a notepad and go through the tips of your particular topic.
5. Product
Highlights
Tutorials
Showcase what makes your business different by producing Reels for each product or service your business offers. Head to your service or product pages and let the games begin! Or, show your customers how to become power users.
Use these Instagram Reels ideas to express, educate, and entertain
Now that you have some ideas and the know-how on creating Reels, it's time to get creative and have fun! Remember, you don't have to do all of this on your own.