How To Use Hashtags For Business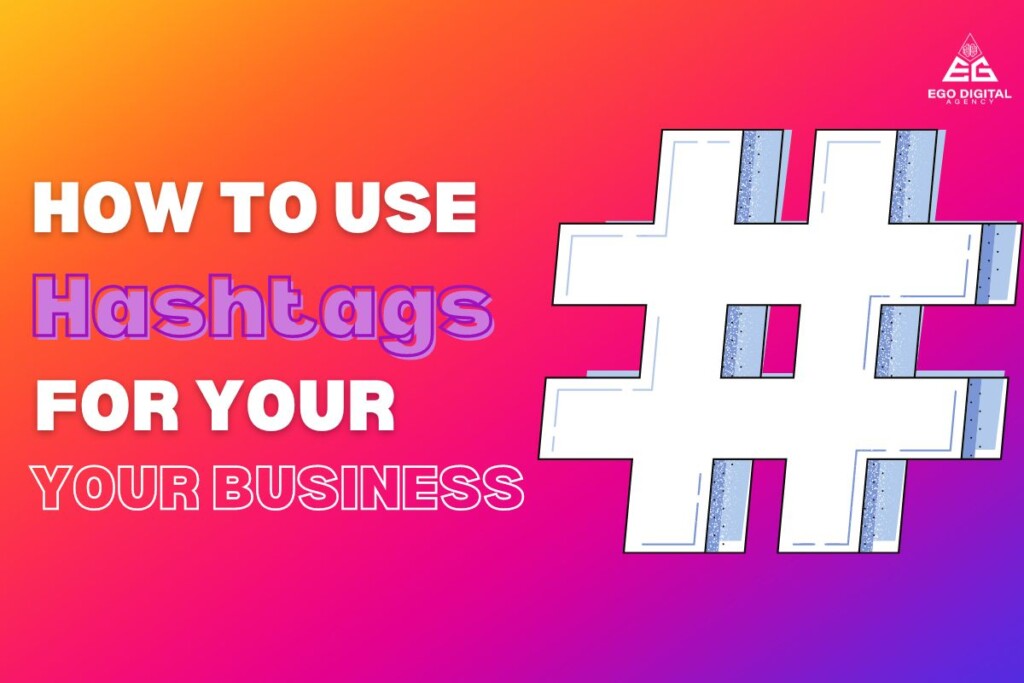 Three powerful families of hashtags to use on social media
 If you are totally new to hashtags, first consider using some that directly relate to your product, service, market or area of expertise. We can call them the 'content hashtags' because they relate to the content that your content would be naturally associated with. As you can imagine, they will greatly expose your brand to potential customers on those social media platforms who weren't previously familiar with your brand. For instance, at Wix we primarily use content hashtags related to websites – such as #SEO, #Illustration, #Photography or #SMB.

Take a look at example of writing content for our business clients. Click Here.
Another great way to boost your brand's visibility is using existing hashtags that have grown popular among millions of users, also known as 'trending hashtags'. Watch out: before you add the '#' symbol to a trending topic, remember to first ask yourself whether your social media posts are adding value to the existing conversation. Value can be interpreted in many ways: a unique piece of information, an original look or opinion at what's is going on, or simply a funny statement or image. If your post does not add any value, it is highly likely to be ignored and lost in the plethora of posts. If however your post is informative, funny or viral, it will get re-shared by fellow users ultimately increasing awareness of your brand. Generally, trending hashtags are a lot of fun! It can range from holidays to random spur of the moment games like the Tweet below:
3.
Brand-Specific
Hashtags
Sometimes, the problem with using generic or popular hashtags is that your posts might be lost in the noise of hundreds of messages using the same hashtags. Hence, it is a good idea to create your own dedicated 'brand-specific hashtags'. These can be used for general branding, promotions, events, contests or other marketing campaigns. The key to creating an effective brand-specific hashtag is to ensure that there is no one else using the same hashtag. It has to be unique and memorable. For general branding, use a short motto or tagline. When creating marketing campaign-specific hashtags, make sure to give users a compelling incentive to use them. For example, you could get users to post with a campaign-specific hashtag to stand a chance to get discounts or win prizes. In return, your brand stands to benefit from major viral marketing publicity. A brand-specific hashtag that we hold very near and dear to our hearts is #WixPhotography, which we use on all of our relevant social media platforms – like Facebook.

See examples of clients postings. CLICK HERE.
Social media users love to post their location with a hashtag and search for people with the same location. For companies that are locally based, using a local hashtag is the best way to gain exposure through the hashtag system. Local tagging will increase views from specified local areas. Those who are in need of a local service will frequently look up the a hashtag to see what new posts that will come up. Posting new and interesting items with local hashtags will keep your content relevant and searchable.
Example of Local Tagging: #California #LosAngeles #NYC
5.
Holidays
Seasons
Activity
Hashtags
Holidays, seasons, and activities are some of the most searched hashtags. Holidays get the most views during specific holiday dates. Seasons like summer, winter, spring, and fall will also get tons of views during these periods. Activities are also searched on when current. If your business is going to a convention, hashtagging that convention will certainly get views and followers from those individuals who went to the same event. Getting involved in events and pre-hash tagging that you will be attending will also gain followers and views.