How To Increase Instagram Followers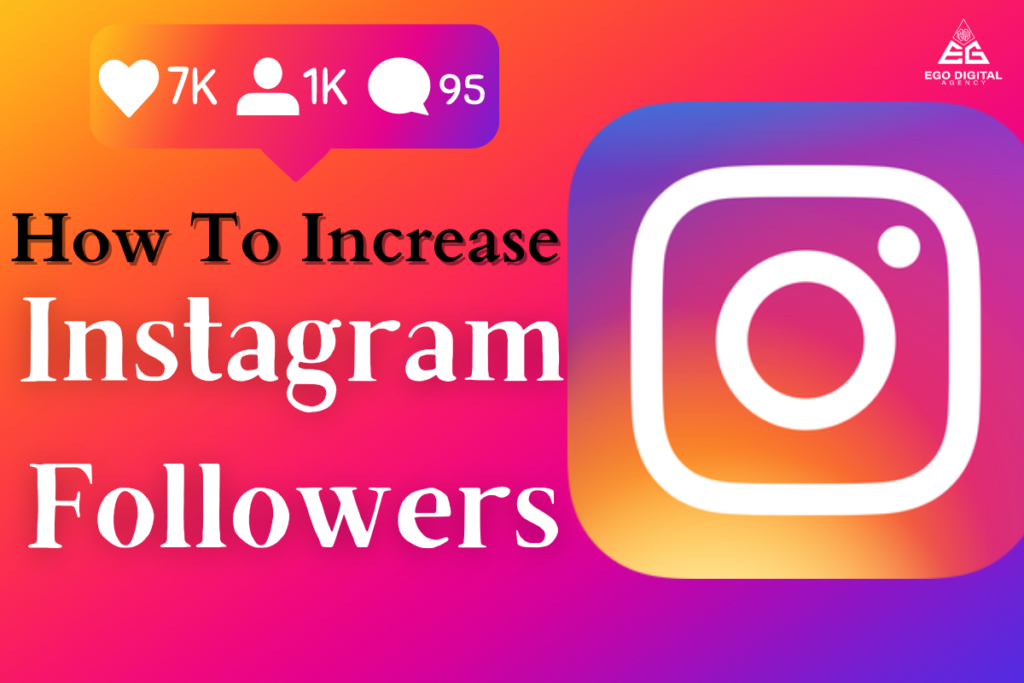 Create A
Marketing Strategy
If you want to be effective on social, you need a clear plan.
Getting more Instagram followers is a great starter goal. But followers alone won't create a successful Instagram account. Your goal needs to be part of a larger plan that connects to your business strategy and social marketing objectives.
Think about the reasons why you want more Instagram followers. What do you really hope to accomplish? Maybe you want to:
increase brand awareness
boost product sales
drive traffic to your website.
Staying focused on these business-oriented goals will help keep your Instagram account consistent. It will help you tell a compelling brand story that appeals to new profile visitors and helps build (and keep) a loyal following.
Ask yourself some questions about who you're trying to reach:
Where do they live?
What do they do for work?
When and how do they use Instagram?
What are their pain points and challenges?
The answers to these questions will help you craft content to connect with the people on Instagram who are most likely to give you a follow.
They will also help you consistently deliver content that will keep your audience engaged for the long run.
Appear In Searches By Using
Keywords
Before people can follow you on Instagram, they have to find you. But not all text on Instagram is searchable. Only two fields on Instagram contribute to search results: name and username.
Your username is your Instagram handle. It should be consistent with the handle you use on other social networks since this also makes it easier for people to find you. Use your brand name or a variation of your name that people are likely to use when searching for your brand.
Your name can be anything you like, up to 30 characters. You don't want to keyword-stuff, but including your most relevant keyword in the name field can make you easier to find.

See examples of writing content with specific keywords for our business and organization clients. CLICK HERE.
Experiment With Different
Content Types
Instagram is so much more than photos. Over the years, the app has introduced many ways to share content on the platform. Mixing it up with different content types is one of the best ways to gain more followers on Instagram because it gives you the chance to reach and connect with a wider range of people.
Remember: The algorithm looks at interest and strives to show people the content types that they interact with most often. So, if one person likes and comments on Instagram Reels more often than other post types, they're likely to see more Reels in their Instagram feed. However, if another person interacts more frequently with carousel posts, they'll see more of that content type in their timeline.
Want to see examples of different content we create for our business and organization clients? Click Here.
Find your best time to post on Instagram
Notice how we didn't say find
the
best time to post on Instagram? The truth is, there is no universal answer for when to post on Instagram to reach the highest number of people. But there are ways to figure out the ideal times for
your
followers.
First, use Instagram Insights to figure out when your audience is online. Tap the "Insights" button from your Instagram business profile, scroll to "Your Audience," then tap "See All." From there, scroll to the bottom to find your audience's most active times.