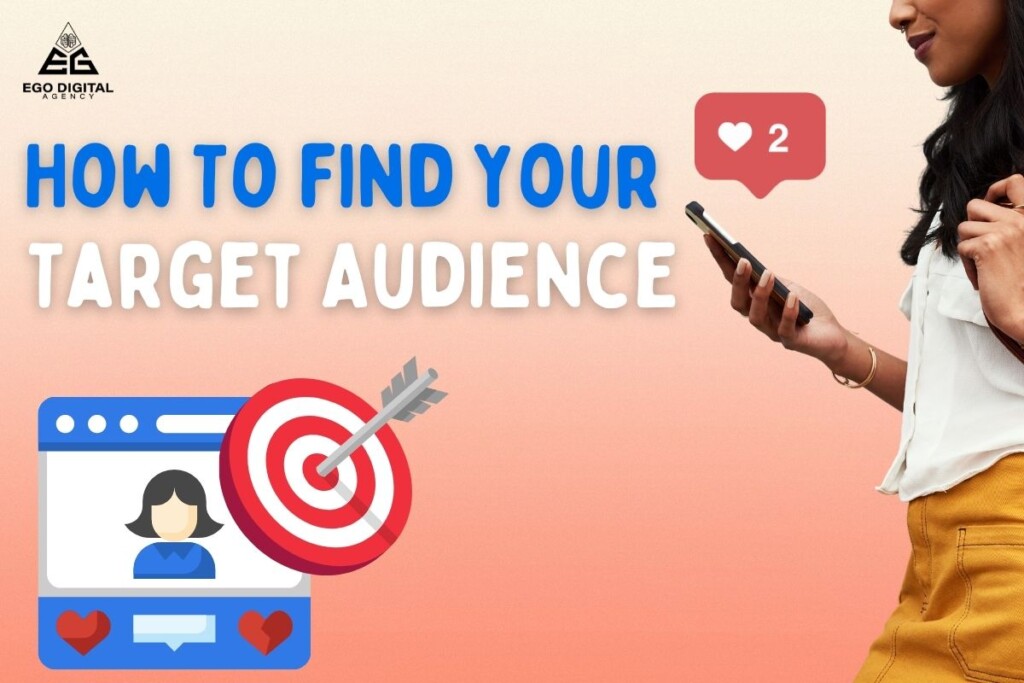 We've briefly gone over the attributes that make up a demographic. There are plenty in the marketing world — all helpful in locating the correct audience.
When we talk about types of target audiences, we're talking about more ways to define who you're creating a campaign for. You can segment your audience into groups or define them further using categories such as:
Purchase intention — Groups of people who are looking for a specific product and want to collect more information before doing so. Some examples include consumers buying a new laptop, vehicle, clothing, or television. This data is necessary in order to see how you can better direct your messaging to your audience.
Interests — This is data about what people are into, like hobbies. Knowing this data helps you connect with your audience in a relatable way and unearth buyer motivation and behaviors. For example, consumers who enjoy road biking as a hobby are likely most interested in new road bikes in the spring, when the weather is warmer and road racing season begins.
For example, if you find that a large number of potential audiences are interested in traveling, you can figure out a way to work that message into your marketing campaign to appeal to more potential buyers.
Subculture — These are groups of people who identify with a shared experience. An example of this would be a specific music scene or genre of entertainment. People define themselves by subcultures, and companies can use those cultures to understand who they're reaching out to.
1. Use Google Analytics To Learn About
Your Customers
Google Analytics is such an expansive tool, and is great for obtaining demographic details about your audience, as well as their interests. Recall from above that this is critical information that helps locate a target audience.
With Google Analytics, you'll be able to see website insights, and it's broken into different sections, like age, gender and location. These sections are labelled clearly on the dashboard and provide colorful graphs for you to interpret.
2. Look at social media analytics.
When are your followers most engaged with your social media channels?
Is it when you post a funny meme on Instagram or create a poll on Twitter? By taking a look at these questions, you can get a couple of clues into what content your audience is interested in, thus, filling in one of the parts needed to find a target audience.
Every social channel is different and has a different audience, so looking at your analytics across all platforms are important. For example, Twitter tends to have a younger audience, while Facebook tends to have an older one. On the same note, Twitter is based on short-form content, while on Facebook, you can post long-form content and videos.
Instagram is a visually-based social media platform, so content that's graphically stunning would thrive on the channel. Knowing these things, you can begin to plan your strategy accordingly.
Analytics can tell you who is looking at your profile. What's more, they can tell you what's working and what's not working, content-wise.
By posting content your audience is more interested in, you can gain followers that are in your target market.

Take a look at examples of our clients analytics breakdown. CLICK HERE
3. Check up on website performance.
Monitor your best- and worst-performing content areas on your website. Your website can be the introduction to your company for a lot of your target audience, so sprucing up what interests them is a great way to attract more audience members.
By looking at what blog posts or landing pages are captivating your audience, you can repurpose content that isn't and promote the content that is. For instance, if your blog post about email marketing was a hit with audiences, share it on your socials to expand your reach.

Take a look at our website Demos. CLICK HERE.
4. Engage With Social Media
Audiences.
Interacting with social media followers is so important, because they're your audience. When you create your buyer persona, they're the users you should look to. If you don't have social media accounts yet, remember to keep this step in mind.
Ask your followers what they want to see, use tools like Instagram Stories and replies to get their response for how/what you're doing. Whatever engagement you get, positive or negative, can influence how you attract more audience members.
For example, try tweeting out something that invites a CTA, like "Send us a picture of your favorite outfit to wear with our new hats!" This evokes a response, responses you can analyze the language of and imitate to grow your audience.
If you have multiple target audiences and only one marketer, don't feel as if you have to focus on every audience at once. You can target one audience per campaign to make sure you really get it right.
Target audiences are meant to engage consumers and give you a good idea of how to market to them. If Vans' way of creating multiple accounts fits your business, go for it. If you have a singular audience, you can still benefit from knowing everything you can about them.
Happy campaigning!